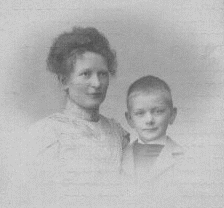 Åke and (Moster Olga?)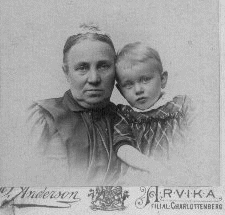 (Any ideas about this picture?)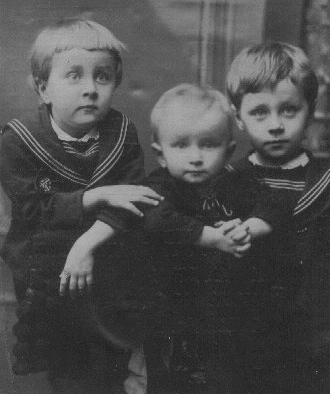 Folke, Eskil, and Gunnar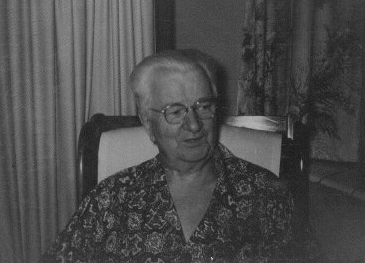 Eskil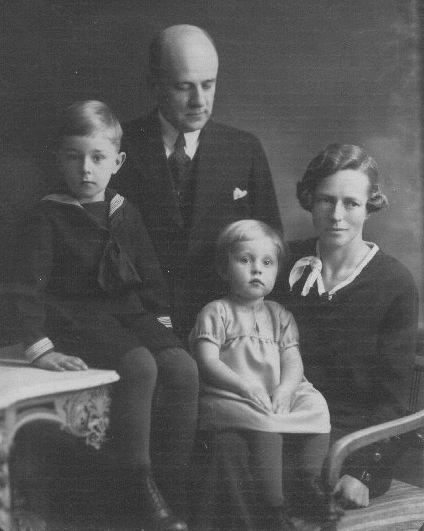 Folke and family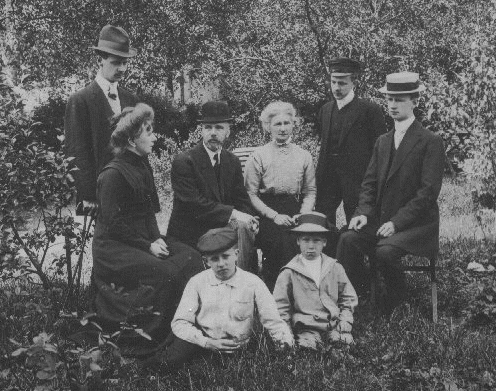 Standing, Gunnar. Seated: Moster Olga, Adolph Bernhard, Malvina, Folke, Gunnar.
In front: Einar and Teddy (Sons of Bernhard).
Marsha had a copy of this picture and identified her father, uncle, and grandfather.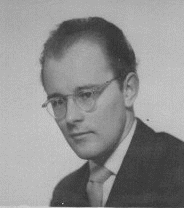 Hans Olaf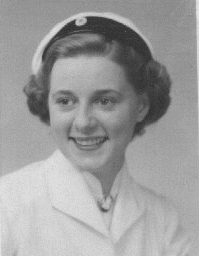 Maj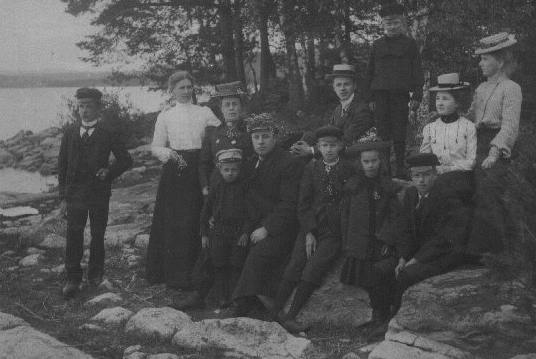 Can you identify the people here? I recognize a few, but some are new.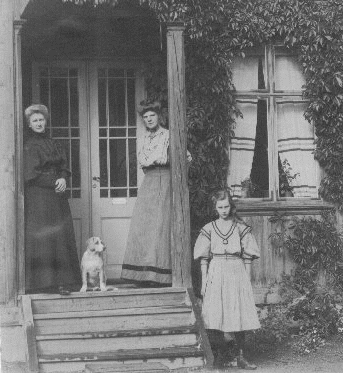 Malvina, Ester Crona, Elna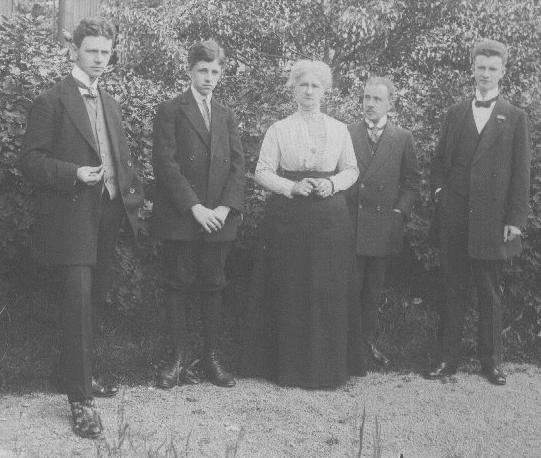 Gunnar, Rolf, Malvina, Folke, Eskil.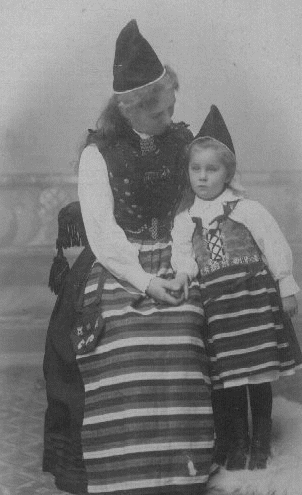 Moster Olga and Elna.