February
New Site
There's a new Half-life site over on AOL, called SleepNever.
Found by the powers that be.

- 11:54 P.M. EST
Half-an-ad
Here's a preview of an ad. Whoopie!



Found on Blue's
Stuff
This has nothing to do with Half-life but looks cool.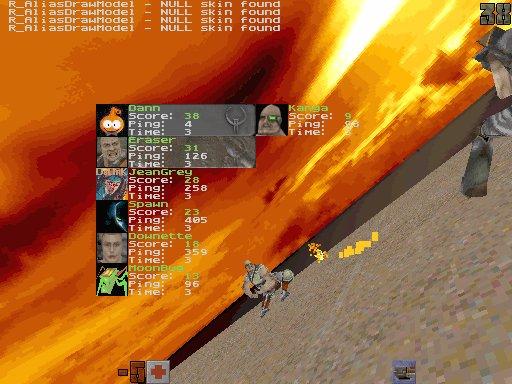 - 6:17 P.M. EST
Pure Moods from ICQ
Scratch that.

- 6:17 P.M. EST
Pain from ICQ
Here's something very bad:
Rolo Wrote:
sorry guys ...

YOU DID NOT REPLY NOR FORWARD THE ICQ SYSTEM MESSAGE DATED 18/10/97. FAILURE TO DO SO BROUGHT YOU TO OUR ATTENTION.PLEASE FORWARD THIS TO ALL THOSE IN YOUR LIST OR YOU WILL BE DISCONNECTED FROM ICQ WITHIN THE NEXT 72 HOURS.
®Mirabilis 1997
So if you don't see me on you list, this is what might happen.

- 6:05 P.M. EST
Gabe-views
Two Gabe Newell, the general manager of Valve, interviews came out, go to eXponential for their location.
More sites
There's a half-life site at Totally 3-D called The Better Half.
Blatently plagerised from eXponential.
Fragile Up
Fragile Mortality is back up and ready to update.
And of course, found at eXponential.

- 11:11 P.M. EST
The previews of all previews
Yes, it has finally happened; a preview has come out that gives new info and is worth reading. Trust me, if you have been having doubts about buying Half-life, you WILL want it after reading this. I'll post the screens and new monster info tomarrow, when I have a free moment. Found at eXponential.

- 8:55 A.M. EST
eXponential gets mirrored
There's a 'new' Half-life site over at Sonic.net called the Half-life Underground. Looks sort of familiar though.

- 9:30 P.M. EST
New Site
Found at eXponential who found on the Half-life web ring that there is a new Half-life site called ACE's Half-Life.

- 8:05 P.M. EST
Interview info
Lisa over at Valve thought it might be good to say who the interview is for the people who aren't daily readers. That's a good idea, so, the person is Ted Backman, and you can get his bio at Valve here.

- 9:09 P.M. EST
The Interview is in!!!!
The interview has arrived, and you can click here to view it.

- 10:05 P.M. EST
Voodoo 2 and a half
Found on eXponential that Half-life will support Voodoo 2. Go there for more info.

- 5:35 P.M. EST
Valentine's Day


- 11:43 A.M. EST
Can it be?!?
I was just thinking about stuff a couple minutes ago, and I realized that it's already February! Do you know what that means? It means a Half-Life demo might be out by the end of next month! YIPEE!!! Let's hope it doesn't get pushed back anymore. Also about the secret, it is coming along just fine.
I Really Am Sorry. Really!
Once again I stopped updating the page again out of pure laziness. I apologize, so please forgive me! :) To make up for it, I will do many more monster descriptions over the next few days. I will also make sure we have all the screenshots that I can possibly find. I also might upload a few files too.

- 6:11 P.M. PST
On a Happier Note
Yes, heck has chilled over, there is a preview worth reading. Why? It pokes fun at the glut of other previews out, but stiil provides some new info. It's here. Found on the UnderWorld.
'Tis a Great Sorrow in the Land


- 6:58 P.M. EST
More Previews
There's another preview over at Avault.com. Found at the UnderWorld.


- 11:26 P.M. EST
Message Board
Ok, we now have a message board up here thanx to beseen.com. Don't abuse it because I'm going to remove any stupid entries, thus making it a waste of your time.


- 5:36 P.M. EST
Screenshots-a-lot
There's two new screen shots at Soulbetrayed's 3d Gaming. The pantereye looks like it has a total redo on the skin and seems a lot bigger.
Found at Jaspur's

Another two are at The Underworld, they're even cooler.


- 2:11 P.M. EST
Arrgh! Dieses ist Schmerz.
I started to translate that new Half-life article in German, then as I was part way through it, I noticed that the text talked about an english version, so I wasted a lot of time.


- 7:22 P.M. EST
Intervjuen är färdig
The interview questions have been sent in and will be back sometime.


- 9:29 P.M. EST
More previews
Here's the address. Found on Jaspurs. nuff' said.


- 9:52 P.M. EST
Happy Groundeye Day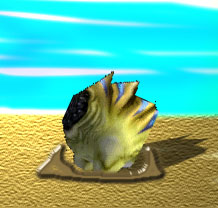 - 3:44 P.M. EST
Thanos speaks
#half-life was the place to be last night/this morning.
We talked to Thanos from Valve, the level guy, and here's the most important stuff that came up:

It takes 25 hours to compile a large map on a p2 266.*
He uses Worldcraft to make his maps*
Half-Life doesn't allow concave brushes*
There will be puzzles in the levels
There won't be too many shooting button puzzles
Because buttons don't shoot back
He has no wife or kids
Here's the full log.
* = My question


- 2:05 A.M. EST

© 1997 Mail me

---
The other realms of Half-Life
Links | Monsters | Screenshots | Logos