Christmas 2004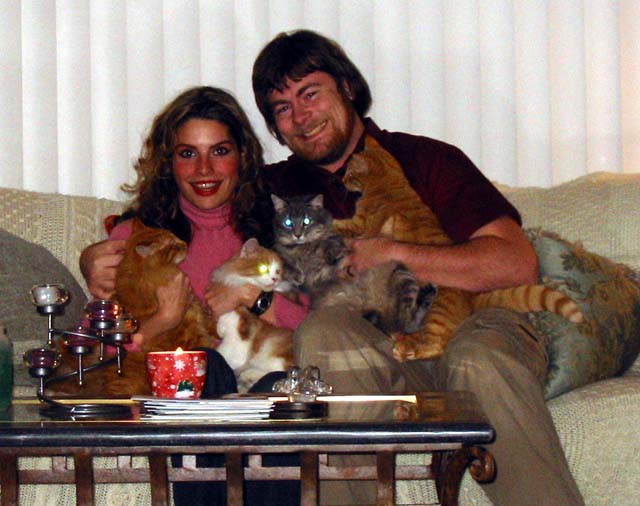 For our Christmas cards, we decided to take a picture with all our kitties. They didn't like this idea.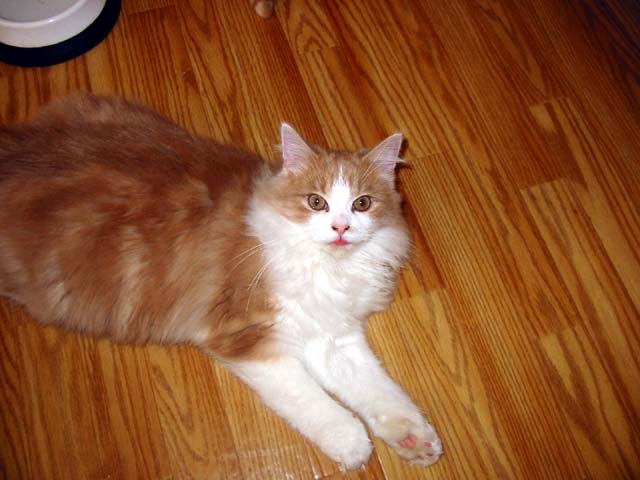 Sherbie has his tongue stuck out.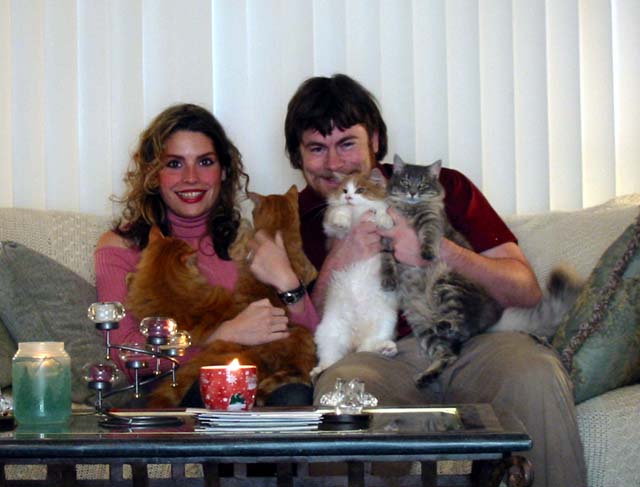 One of our many failed attempts to pose our cats.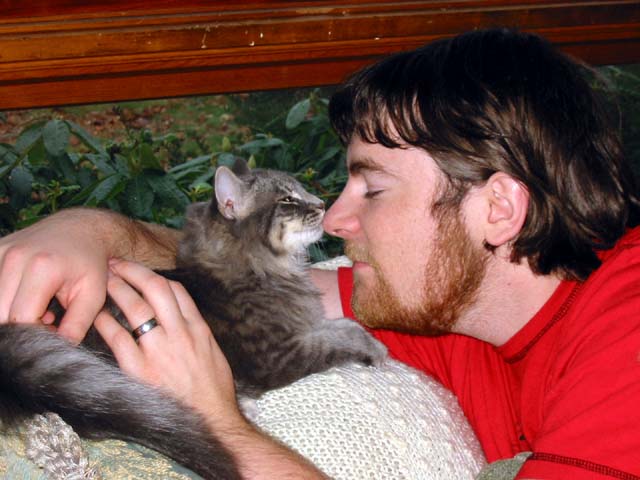 Christmas kiss.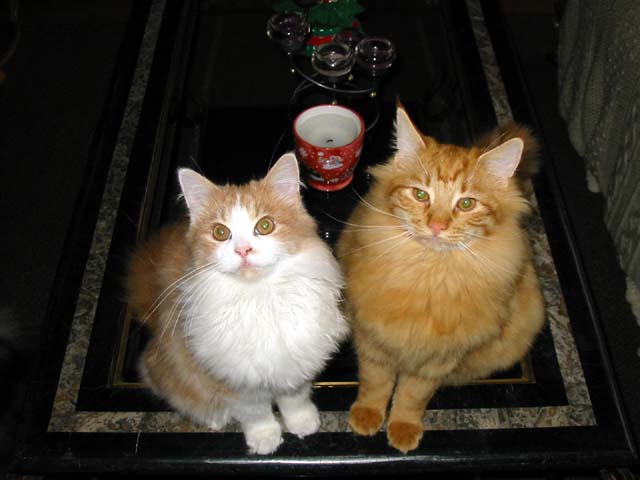 My boys.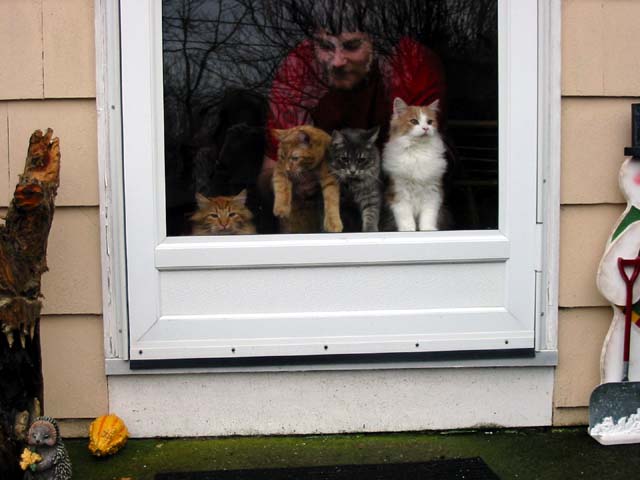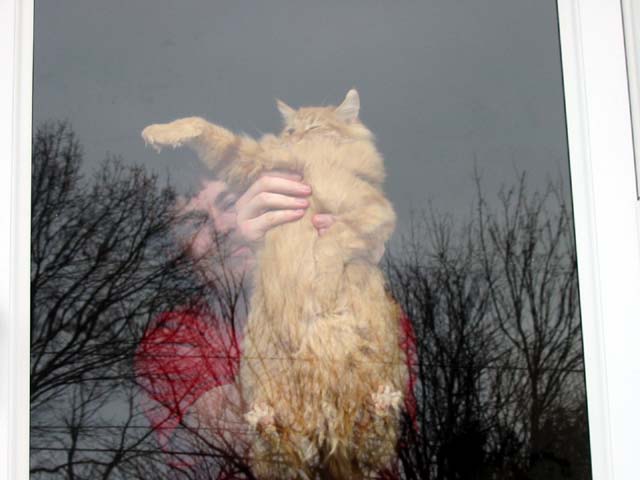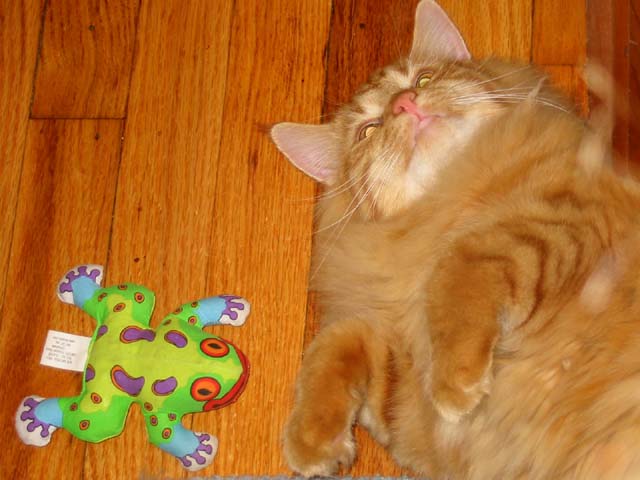 Cat-nip craze.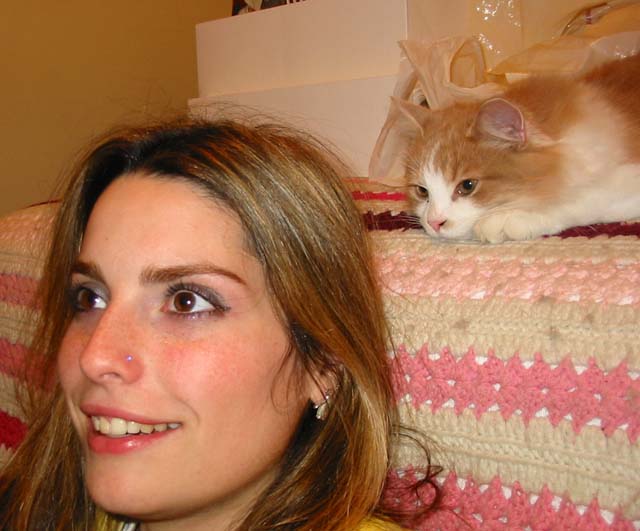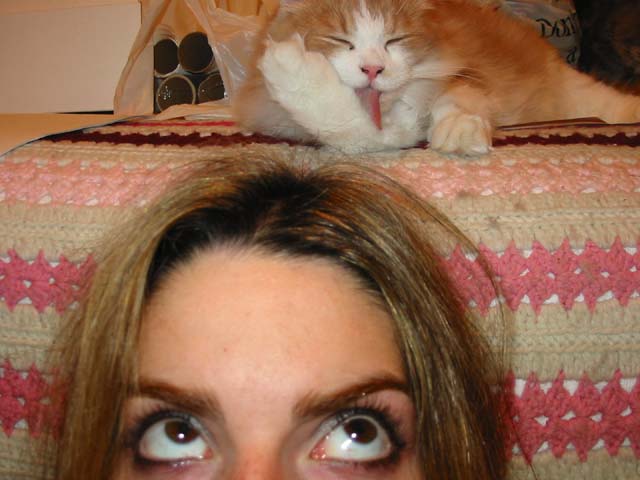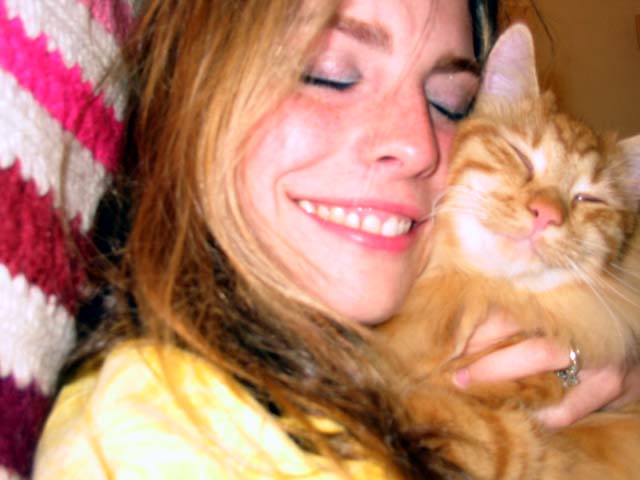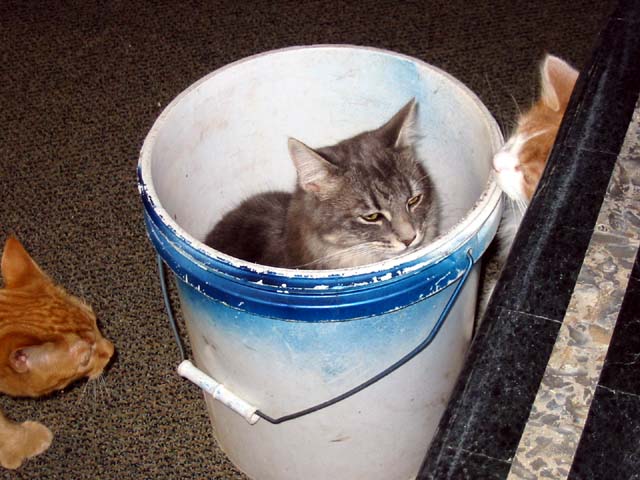 Always in the way when I'm trying to do something.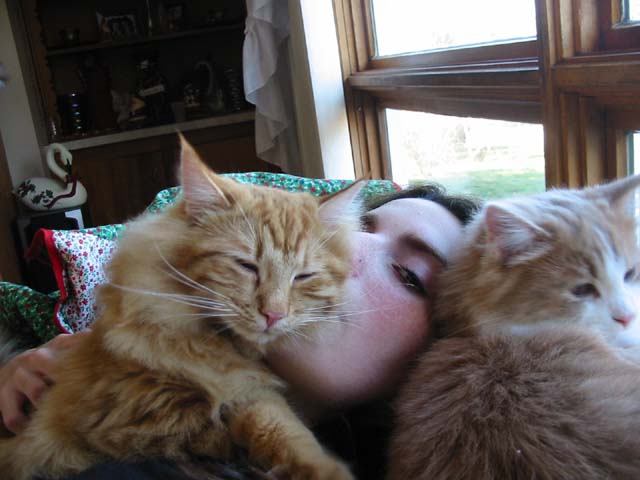 Killing me with love.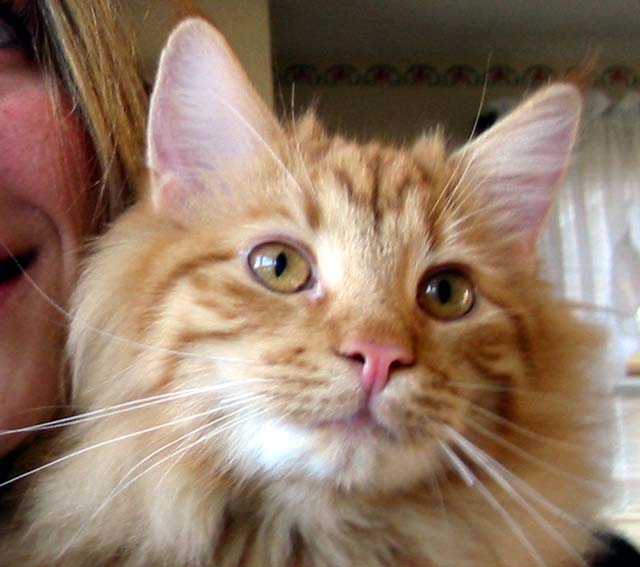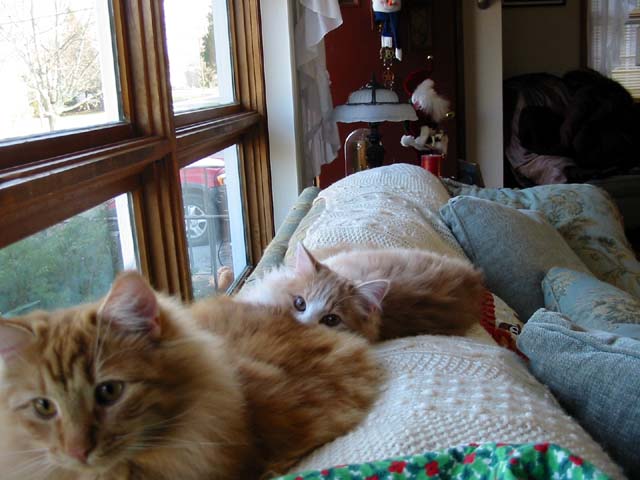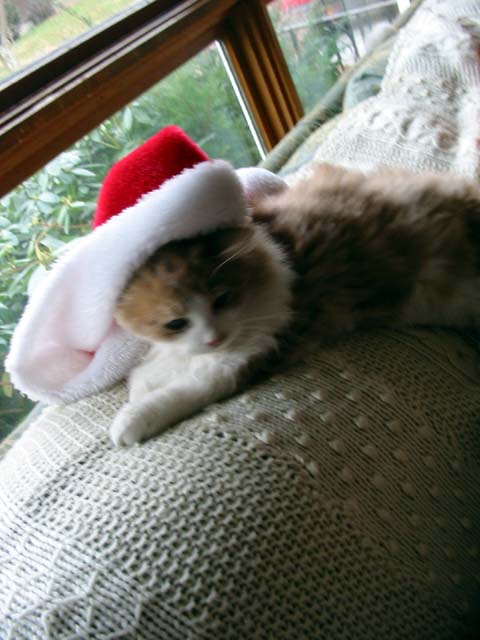 Ho ho ho. It's Santa Sherbert.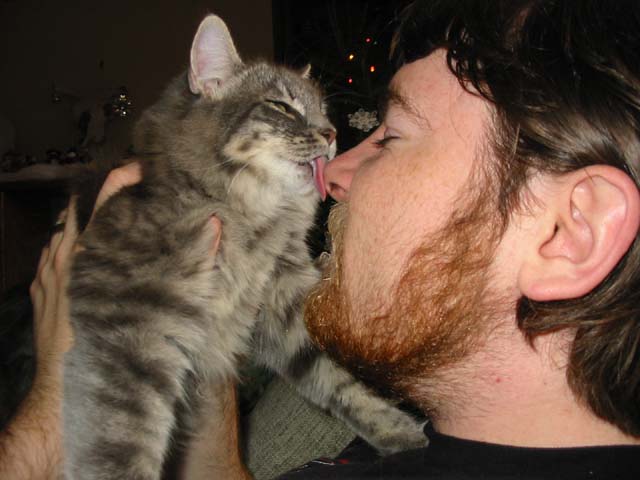 More Christmas kisses.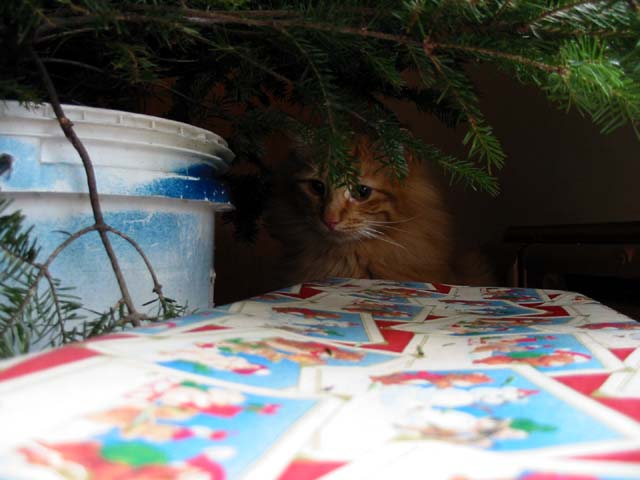 Did Santa leave me anything?