Halloween 2004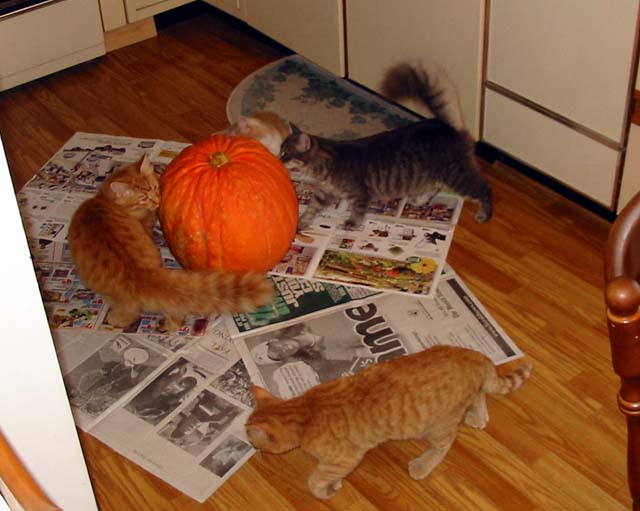 When Halloween rolled around, we found out something strange: Cats like to eat pumpkins.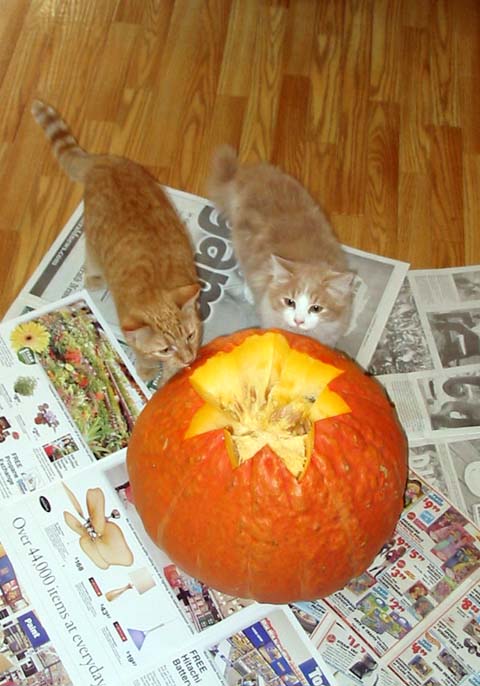 The scent is irresistible.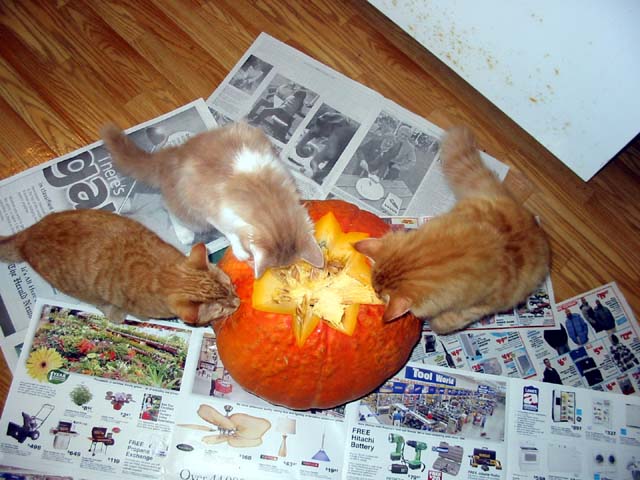 They all dig in.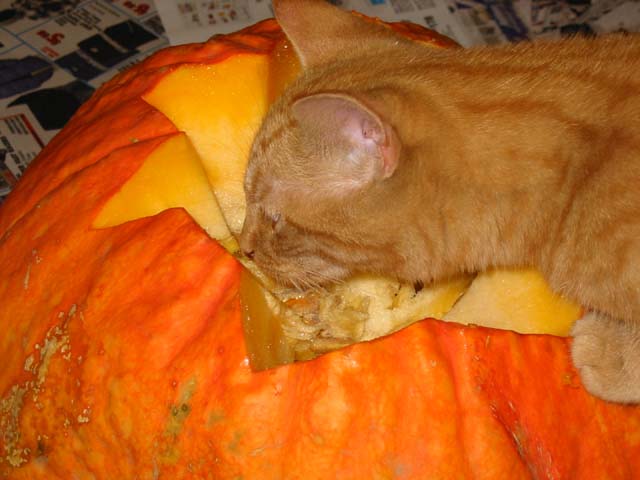 Lily steals some prime pumpkin.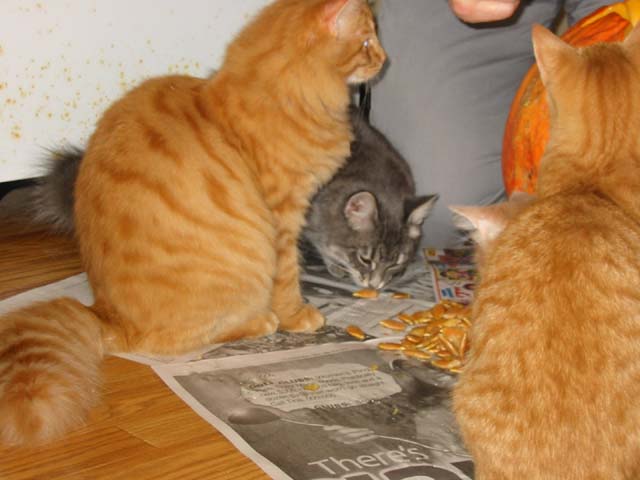 It's seed licking good.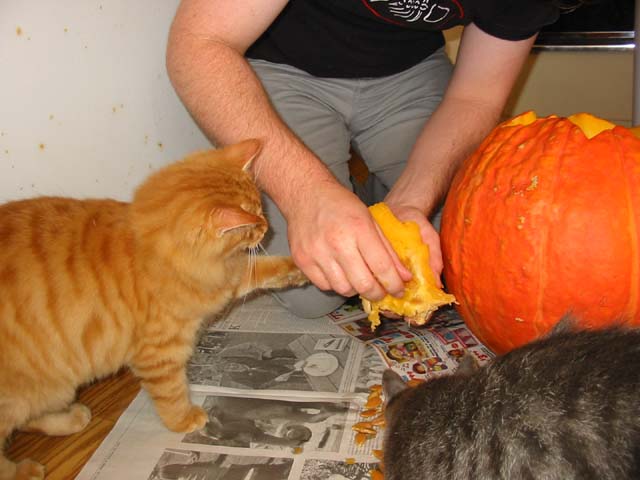 Bengal wants me to pass him some.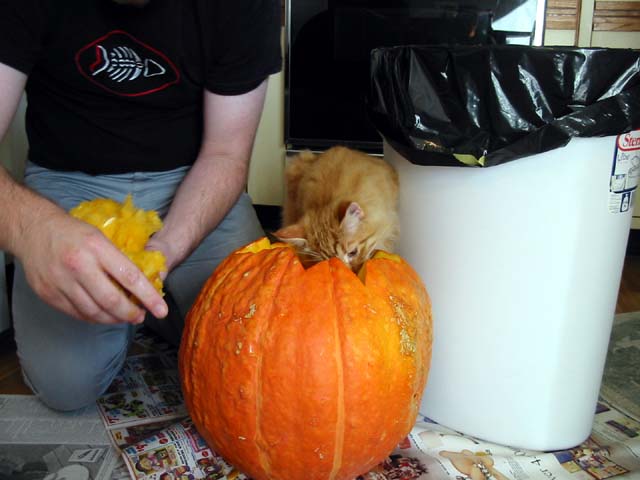 ...Or else, he'll just take it.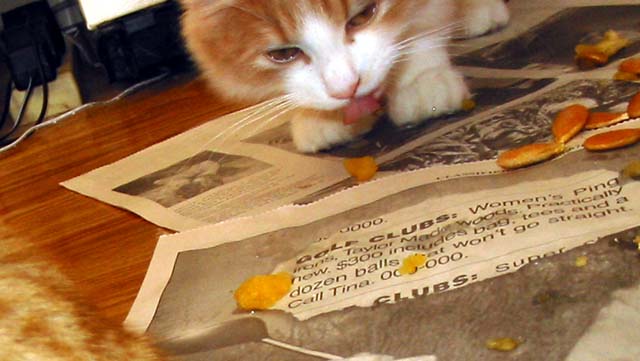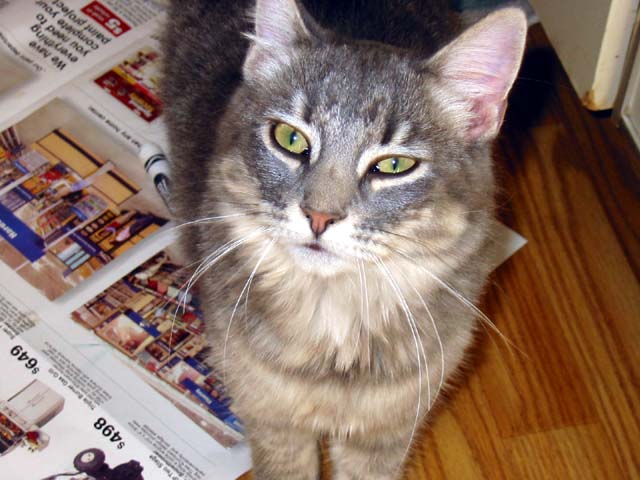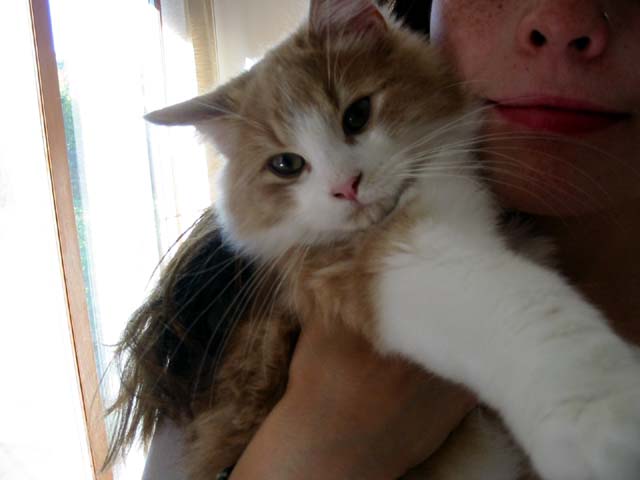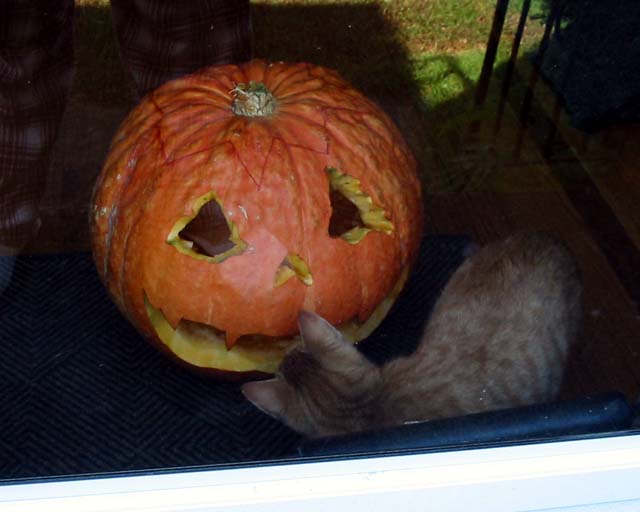 The final pumpkin.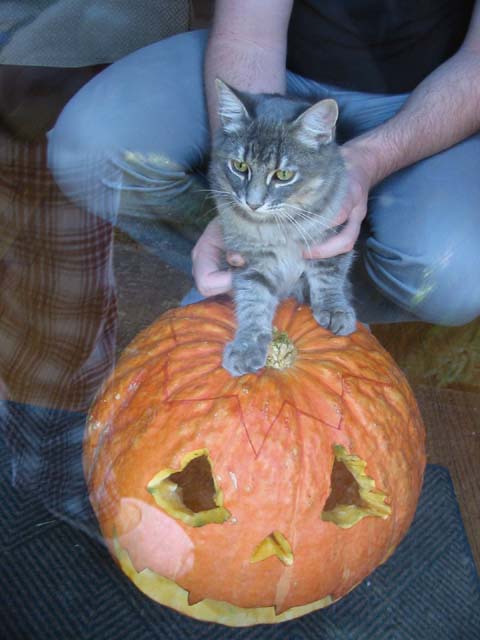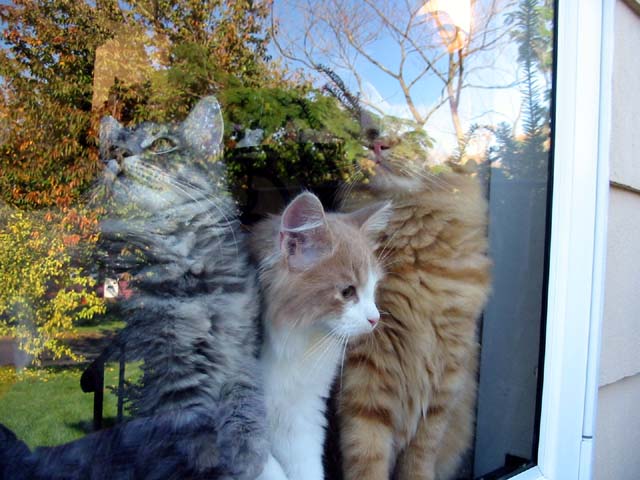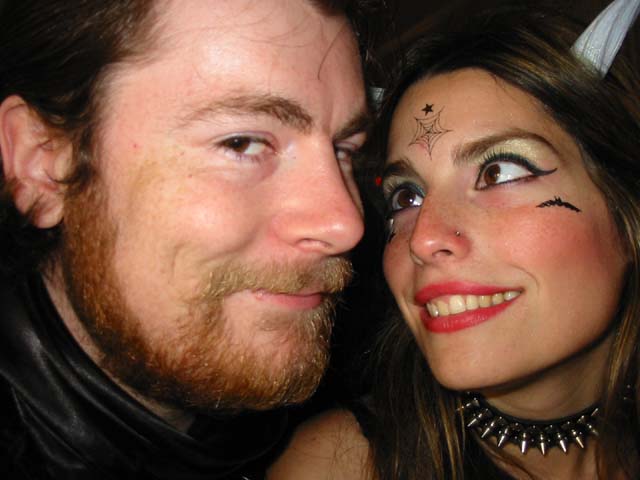 All dressed up for the night.